About myWebGuy
myWebGuy is a full-service digital marketing company that specializes in small to medium size business marketing. We offer a wide variety of digital services that drive leads to your business and help you concentrate on what you do best! If your needs are a new logo or a comprehensive online campaign, we can help you achieve your goals and have a successful plan in place in no time.
Why myWebGuy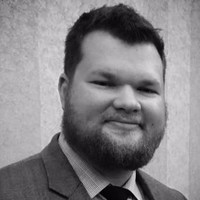 I've spent the last 11 years working for SMBs like yourself. Over the years, many people including family, friends, and mentors encouraged me to help small businesses successfully navigate and execute a digital marketing strategy. That's the main reason I started this business. I take extreme pride being a small business that can show others how to market their business online and avoid costly mistakes. I also really enjoy what I do and love a constant challenge. The ever-changing digital world provides that challenge for me and I accept it with open arms. So if you are thinking why should I use myWebGuy? Here are a couple things you should know before we get started.
No Contracts

Contracts are for businesses that fear cancellations. I don't fear cancellations because I don't typically have cancellations. Yes I've had customers cancel but not due to perfomance. Bottom line, my service is top notch and if at any point you disagree, we can part ways amicably.
No Hidden Fees

I'm completely upfront and disclose all fees. Due to the nature of online marketing, many companies will try to hide the fact they are taking 40% to 60% of your budget as a managment fee. I have very little overhead which allows me to spend the majority of your budget online.
No Hassle

Have you ever experienced long wait times for your company to make a simple change? Have you spent hours on the phone with customer service and never speak to the person actually working on your campaign? Not here! No call centers, No wait time, No Hassle period.
Design
Whether it's a logo, website, or content design, we pay attention to every detail. Your first impression is crucial and needs to be a good one that creates trust and peace of mind in your existing and future clients. Having a consistent design across all of your marketing platforms tells your story and helps customers form an opinion of your business. We make sure that first opinion is a great one.
Strategy
Having the right digital marketing strategy from the beginning can make a huge impact. Websites, Search Engine Optimization (SEO), Search Engine Marketing (SEM), Social Media Marketing (SMM), Social Media Optimization (SMO), and Online Reputation Management (ORM), are among the many tools we will use to target your specific needs and customers. We'll help you hone a strategy that is a lead gen. machine.
Budget
Digital Marketing budgets vary across all lines of business and also have many variables depending on your specific needs. However, most SMBs on average should plan to allocate at least 35% - 40% of their total marketing budget to Digital Marketing. Some business lines such as Service Based, Real Estate, Legal, Automotive, and Medical will need to spend as high as 70%-80% to remain competitive.
Consulting
Getting to know your business helps us give you expert advice. When we consult with your company, we get intimately involved with your business for optimal performance. Knowing this detailed information can mean the difference between an average campaign or an online rock star. Before meeting with us prepare to tell us what sets you apart, why should customers use you, what makes you different, your niche.
1 It all starts with the initial consult and proposal. We don't have a one size fits all pricing model. Your business may be a startup or well established and may require more or less depending on your needs and your existing competition. If you run into other firms that will give you a price before speaking to you about your needs I would run far away as fast as I can.
---
2 Then we move into the design and implementation phase. You will provide us with the bones to get us started. This could include specific jargon related to your business, project pictures, or licenses and awards. You will approve and have your professional input as we guide you through to completion of the project and setting it live.
---
3 On going optimization and monthly performance reports are a must to gage your ROI. Meetings are welcomed and can be scheduled anytime. We know your time is valuable so we do not require meetings but ask that you at least allow us to discuss your performance quarterly. This will keep you abreast of all areas of concentration.